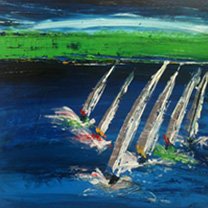 Kate Richardson
Kate grew up with a strong outdoor lifestyle ethic, as part of a sailing family living on the River Hamble, just off the Solent. She now lives in Cowes and has an art studio situated on the river Medina. She enjoys the effect of using bright colours in all her works. The images are established using a firm line. The surface takes on a bold textured feel and gains a richness of depth and this combination expresses the energy and movement of the scene and gives an enjoyable visual experience.
www.katerichardson.org
Chris Gillies
Chris specialises in oil paintings onto canvas or panel primarily of local marine subjects, he made the move to become a full time artist in 2008 having spent his working career as an engineer. A keen sailor, and having spent a lifetime being on, in or near the sea has given him an understanding of the interaction between water and boats.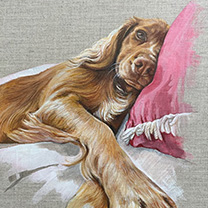 Ros Jelbert-Ingram
With over 25 years experience in graphic design, Ros now works as a freelance graphic designer, illustrator and artist. Based in Southampton, Hampshire, Ros exhibits in various galleries and exhibitions throughout the UK with artwork spanning many subjects from portraits to landscapes to campervans! She has written many articles on acrylics and pencil work for Leisure Painter Magazine with step-by-step tutorials.
www.rosingram.co.uk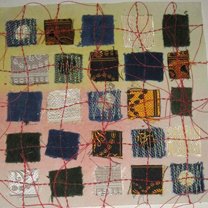 Elizabeth Saunders
Elizabeth Saunders is an artist, designer and textiles tutor based in Hedge End who holds a masters degree in education from University of Southampton and another in textiles from Winchester School of Art. She has exhibited her work nationally and also in Ireland, Belgium and Switzerland with the Quilters Guild.
www.elizabethsaunders.co.uk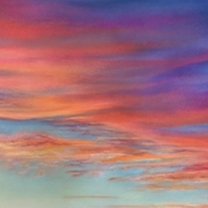 Jennifer Thorpe
With a self styled approach and free from the rigour of formal training Jennifer has spent many hours perfecting the art and application of soft pastels onto paper, creating a large collection of mainly seascape paintings in all their moody powerful glory. The simpleness of soft pastels, no preparation just pick them up and off you go is what draws her to this medium and the bigger the paper the better!
www.jenniferthorpeart.com
Joshua Langley
Joshua grew up surrounded by the sea and the striking Cornish landscapes, which have contributed in influencing his art. Having moved to Hampshire at the age of 11, Josh was again encircled by more visual inspiration. Josh started using oil paints in 2011, and is now his medium of choice. His painting style is very unique, produce exquisite detail.
www.joshualangleyart.com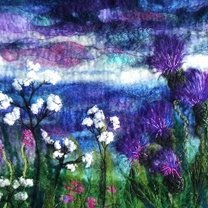 Jenny Witchard
Jenny is a textile artist working from her studio in the Solent area of Hampshire specializing in Batik and Felting (Wet, Nuno and Needle) which gives her plenty of scope to explore her love of texture, colour and design. She also enjoys being creative using Driftwood.
www.seadriftstudio.co.uk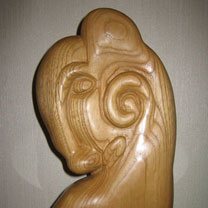 Hilary Archer
Hilary paints in oils, mixed media or watercolours, and also enjoys painting animals or semi-abstract forms. She has worked in corporate collections and has exhibited wildly in this country and abroad. She also likes to carve in various woods or stones (alabaster, soapstone, portland) human or animal forms that she hopes people will want to touch as that is very important to her. She believes it's one of the many joys of life to work with a mallet, chisel or paintbrush.